Just for You

Special Savings on MetalPrints!

Offers, sales, discounts, coupons, specials... Whatever you call them, they make it even easier to get your eyes on some gorgeous MetalPrints! See below for current savings.
---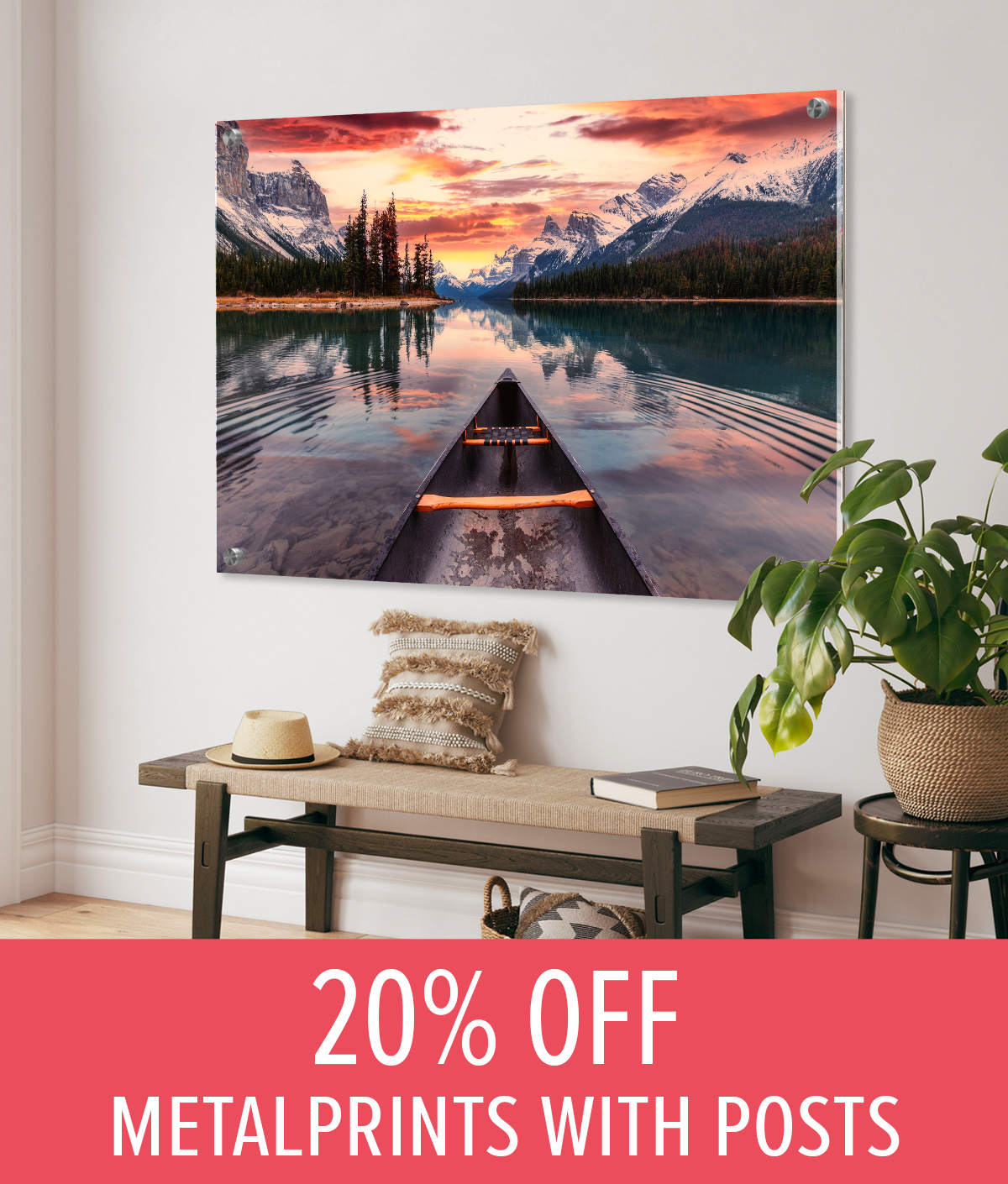 Adding Stainless Posts to your MetalPrint instantly creates a modern style. Both large and small stainless posts float your print 1" off the wall. For that extra wow factor, add an Acrylic Face giving your art another layer of depth and shine.
MetalPrints with Posts20% off
No limit on quantities (or creativity!)
Use promo code GOFORPOST at checkout | Expires October 6, 2022
*May not be combined with any other offer.
Shop Now
---
25% Off Your First Order!
We're Confident You'll Love Our MetalPrints
Get 25% off your first order with MetalPrints.com! Whether you're ordering just a single 8x10 for your desk, or dozens of 48x96's for your hotel, the discount applies! We just ask that you take care of the shipping and handling. Simply sign up for an account, and we'll email you the promo code!
Sign Up
* One Promo Code per Order *