Just for You

Special Savings on MetalPrints!

Offers, sales, discounts, coupons, specials... Whatever you call them, they make it even easier to get your eyes on some gorgeous MetalPrints! See below for current savings.
---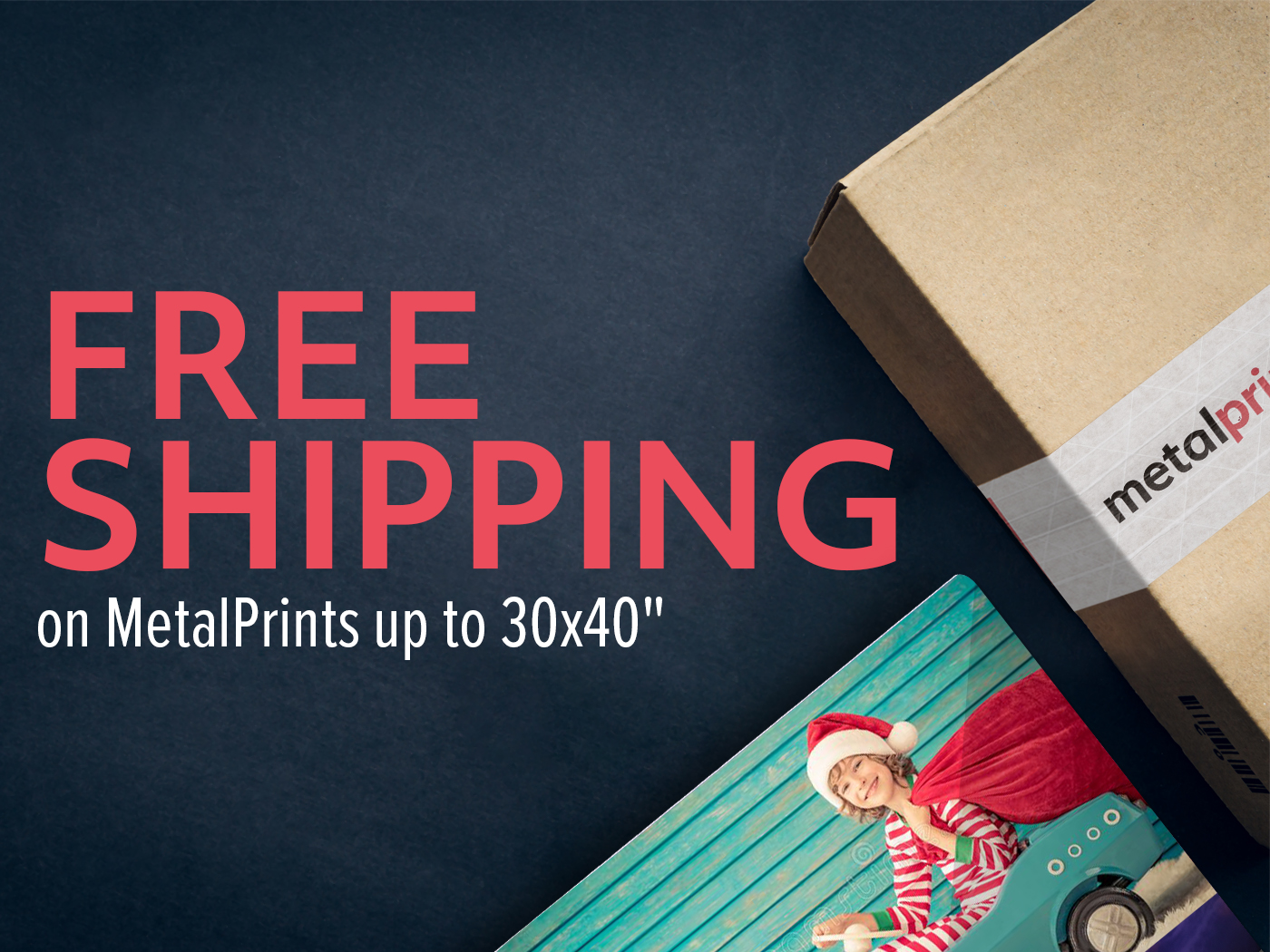 Shop now and enjoy FREE Standard Shipping on us! You still have time to create the perfect personalized gifts for everyone on your list. MetalPrints make creative stocking stuffers in small sizes, or stunning presents with WOW factor under the tree. Shop all the ways you can display your images and artwork, and select Standard Shipping when checking out to save BIG.
FREE STANDARD SHIPPING!
Valid for all MetalPrints 30x40" and smaller.
Use promo code SHIPFREE at checkout | Expires December 8, 2021
Order Now
Shipping carriers are forecasting longer than normal transit times. We recommend placing orders early to account for any delays on the part of the shipping carriers. Click here for Holiday Cutoff dates.
---
25% Off Your First Order!
We're Confident You'll Love Our MetalPrints
Get 25% off your first order with MetalPrints.com! Whether you're ordering just a single 8x10 for your desk, or dozens of 48x96's for your hotel, the discount applies! We just ask that you take care of the shipping and handling. Simply sign up for an account, and we'll email you the promo code!
Sign Up