Just for You

Special Savings on MetalPrints!

Offers, sales, discounts, coupons, specials... Whatever you call them, they make it even easier to get your eyes on some gorgeous MetalPrints! See below for current savings.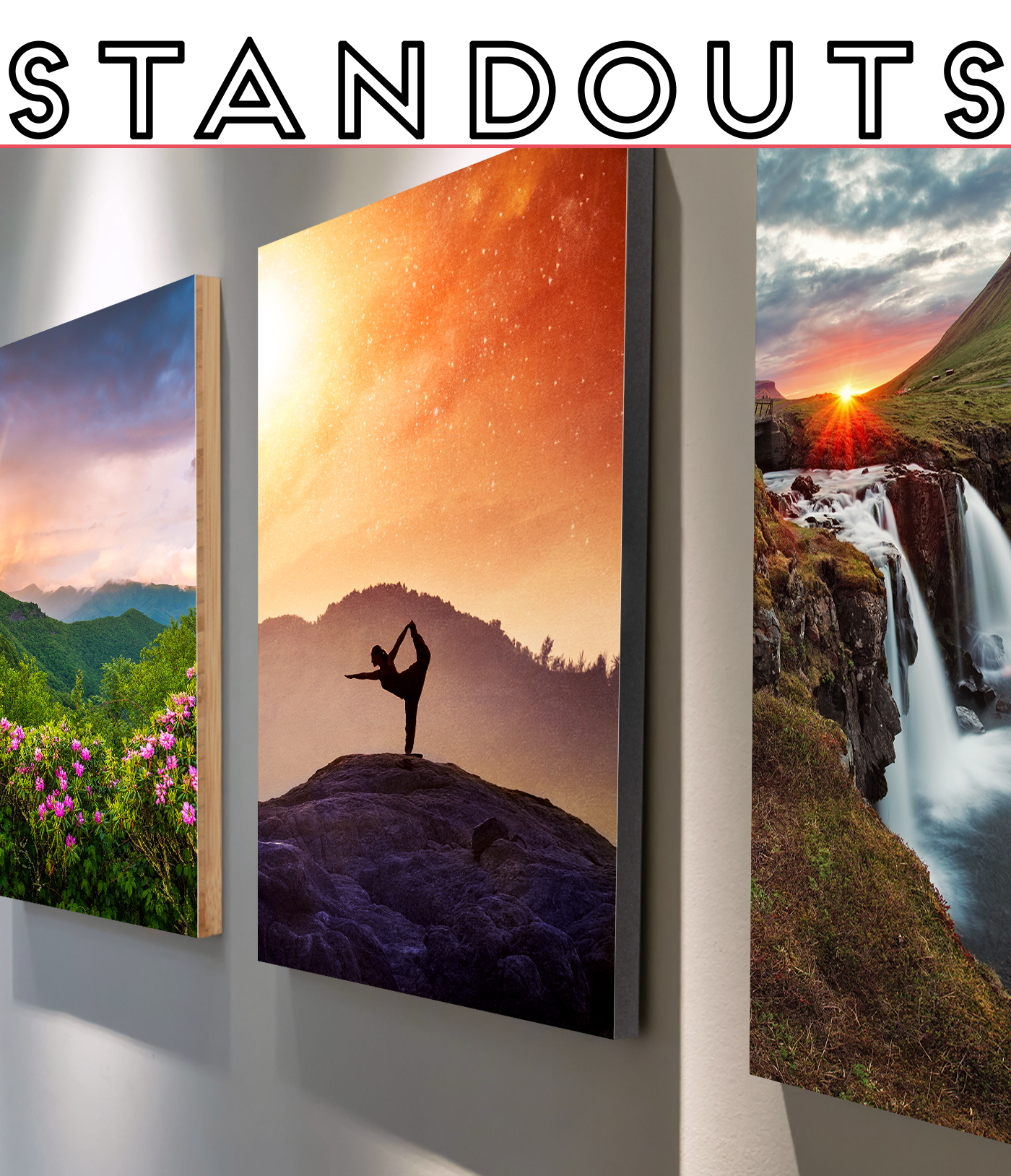 We think your images deserve to stand out from the crowd. Standouts and Bamboo Mounts give a contemporary look to unframed MetalPrints along with adding a sense of drama to your wall displays. Easily add your choice of Standout or Bamboo Mount to your favorite MetalPrint by
starting here
. Standouts come in 5 different colors and 2 thickness (3/4" & 1-1/2"). Personalize your MetalPrint with one that compliments your image and décor. Each Standout comes ready to hang with a keyhole hanger in the back and is available in sizes from 4x5 to 30x40.
Buy 1 Standout - Get 1 Standout FREE!
Mix-and-Match
Shop Now
Use promo code STANDOUT at checkout | Expires February 28, 2021
---
25% Off Your First Order!
We're Confident You'll Love Our MetalPrints
Get 25% off your first order with MetalPrints.com! Whether you're ordering just a single 8x10 for your desk, or dozens of 48x96's for your hotel, the discount applies! We just ask that you take care of the shipping and handling. Simply sign up for an account, and we'll email you the promo code!
Sign Up